The list of markets we serve
is expanding and so is our expertise 
Fluid Mechanics LLC currently serves markets on the East Coast of the US, in the Caribbean and in Central America, and we are now working on adding the West Coast of the US, Canada and South America to our list.
Wherever you are located in the Americas, we are ideally equipped and positioned to serve your specific requirements. Don't hesitate to get in touch with us with any questions you may have! We look forward to hearing from you.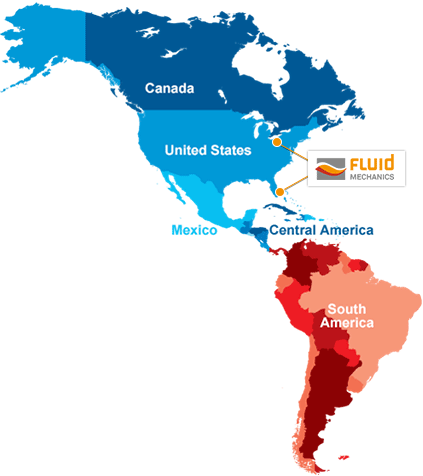 Customers in a wide variety of sectors
know they can count on our dependability