Fluid Mechanics LLC will keep all your
fuel injection systems running at their best
In 1957, Fluid Mechanics opened its doors on Brookpark Road in Cleveland, Ohio. The first products the company represented included the American Bosch™ fuel injection and Hydrotor™ hydraulic starters. The name Fluid Mechanics clearly denoted that the fuel pumps and injectors were mechanically driven and actuated. These systems are still in use today.
As the company grew, it began servicing more and more internationally renowned fuel system brands, including American Bosch™, Caterpillar™, Cummins™, Lucas CAV™ (now Delphi), Robert Bosch™ and Stanadyne™ fuel systems.
In the 1970s, Fluid Mechanics began servicing fuel systems of customers operating both large- and medium-speed diesel engines, and became the representatives of major fuel system manufacturers for these engines. We provided parts and service for American Bosch™, Bendix™, Duap™, Robert Bosch™ and Woodward Diesel Systems (formerly Bryce, Lucas/Bryce, Delphi). In addition, we service and carry parts for major engine valve manufacturers and specialized high-pressure fuel lines.
In 1995, Fluid Mechanics opened a branch workshop in Fort Lauderdale, Florida with the aim to service the cruise line industry – especially in the Caribbean Basin and Central America. This facility services fuel systems found on slow- and medium-speed diesel engines. Later, the Fort Lauderdale branch became a strategic hub for parts and service for fuel injection systems for diesel power plants in the growing Central American and Caribbean markets.
Since 2016, Fluid Mechanics LLC is being operated by Woodward L'Orange and company headquarters have been moved to Avon Lake in the Greater Cleveland Metropolitan area.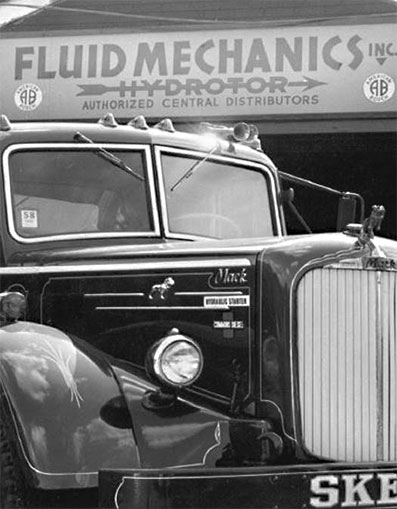 We have two ideally positioned modern locations
to better serve our customers' needs
Avon Lake/Cleveland, Ohio
In 2016, Fluid Mechanics moved its headquarters to our current location in Avon Lake / Cleveland to be able to even more effectively service not only our current customer base, but also our future portfolio of customers and services – meeting current and future industry standards. Our location near major interstate highways and the Cleveland Hopkins International Airport ensures easy access for customers, as well as for incoming and outgoing freight facilities.
Fort Lauderdale, Florida
The Fluid Mechanics LLC facility in Fort Lauderdale, Florida, was opened to serve our customers in the South East of United States, the Caribbean Basin and Central America – operating for the most part in the following markets:
Marine & cruise lines
Diesel power plants
United States Department of Defense – Coast Guard
Our Fort Lauderdale facility focuses on fuel injection systems found on medium-speed diesel engines and has all the cleaning, teardown, inspection, testing and calibration capabilities found at our headquarters in Cleveland, Ohio. It also has a large inventory of parts to serve our customers' needs.
Brand-new cleaning equipment for
highest requirements
HS&E compliant paint booth
Manufacturer compliant
assembly procedures
100% hydraulically tested
Inventory for commodities
and finished goods