Complete overhaul services
for cylinder heads
Fluid Mechanics provides complete overhaul services including:
The removal and disassembly of sub-assembly components
Expert evaluation and qualification of individual materials adhering to manufacturer specifications
Non-destructive testing of head casting for faults in material
Thorough cleaning and decarbonizing, using advanced four-stage processing
Renewal of valve spindle and valve seat sealing surfaces with high-precision machine tools
100% replacement of consumables and spare parts as required
Expert assembly following manufacturer procedures and specifications
Hydrostatic testing of completed assembly to ensure leak-free operation
Complete service reports issued for each assembly serial number
We also offer remanufacturing services for auxiliary cylinder head components including;
Starting air valves
Safety pressure relief valves
Rocker gear assemblies
** Certification with the American Bureau of Shipping (ABS) and Lloyd's Register available. **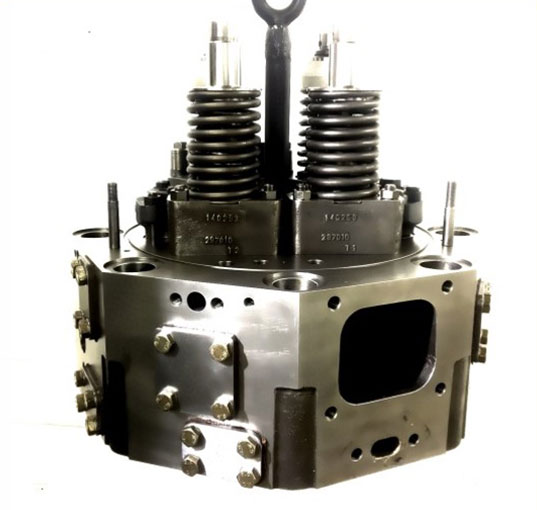 Any questions?
We will be happy to answer any questions you may have. Just let us know what you are interested in and one of our representatives will be in touch with you soon.
Ohio +1 440 961-1120
Florida +1 954 525-1755
We don`t mind
getting our hands dirty